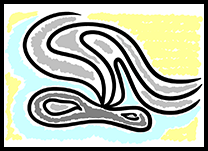 Alan Thomas
atlight.github.io
Melbourne, Australia

github.com/atlight
Teaching
I'm a sessional tutor in the School of Computing and Information Systems at the University of Melbourne, where I deliver weekly workshops to a diverse range of engineering, IT, maths and science students taking the subjects Engineering Computation and Database Systems.
Wikimedia
The Wikimedia Foundation hosts a range of collaboratively-edited, freely-licensed wiki projects, such as Wikipedia and Wiktionary. Many Foundation staff also contribute to the open-source wiki software MediaWiki. Using the username This, that and the other, or TTO for short, I've become part of the vibrant volunteer community that has sprung up around these projects.
This site contains resources related to the media transfer tool For the Common Good.
Elsewhere
I hold a Bachelor of Science majoring in geomatics and a Diploma in Mathematical Sciences from the University of Melbourne, and I'm continuing my studies at graduate level.
Lately I've been doing some geomatics-oriented software development work for ThinkSpatial.
Contact
Why not send me an email?
I can sometimes be found on Freenode IRC with the nick tto.